Tours Bolivia
POTOSI SILVER MINES TOURS-Potosi, Bolivia
Add.: Chuquisaca # 460, Potosi
E-mail:
REVIEWS OVER TOUR OPERATOR
Muy buena la mina.
Diego, Argentina | 2013-02-04
Harrowing tour but felt very authentic.
Andrew, Reino Unido | 2012-12-05
Muy interesante.
Abad, Japon | 2012-10-10
En the last period this property has been rated 11 times.
Click out to see last reviews and rating
TOUR PICTURES
Picture 1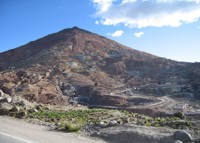 Picture 2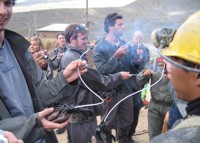 Picture 3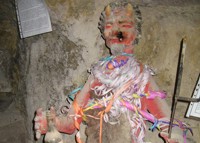 Picture 4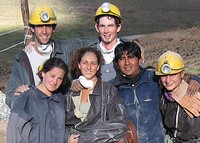 INFORMATION ABOUT POTOSI SILVER MINES TOURS
Cooperative Mines
The cooperative mines in Cerro Rico (rich mountain), this barren conical hill is 4824 metres above sea level and the highest city of the World, that of Potosi, sits at its base at 4090 metres altitude. It is estimated that 70,000 metric tons of silver were produced over a 400 year period.
During the almost 300 years of Spanish colonial rule the working conditions in the silver mines were so appalling that the Indian and Negro miners survived no more than 6 months. Smelter fumes and mercury from processing the silver ore also took their toll.
Notable Highlights:
Today Potosi remains as a well preserved monument of Spanish colonial times. Its population reached almost 200,000 in the silver boom times of the 17th century, when it was larger than London or Paris.
A trip to Potosi is a must for travellers to Bolivia. Mining aficionados will love the place. There is so much to see and reflect on. The European -transfer of technology- produced enormous wealth for the Spaniards. Formerly the Indians won the native metals (gold and silver) by primitive means. Now the hard rock ores were being mined underground with the then latest techniques.
Suitable for:
Confident beginners to experts, average fitness and above.
Description:
Our first stop is in the Market of the Miners where coca leaves, cigarettes and dynamite can be bought as gifts for the miners. We then continue to the Candelaria Mine where you can crawl around inside the terrifying but awe-inspiring labyrinth in which over 200 miners are working. This is not a touristy or modern mine.
Tours leave at 9am every day from the centrally located office. We leave regardless of the number of tourists and there is a maximum of 8 people in each group Our guides are ex-miners who are knowledgeable and can actually speak English! All equipment is provided including rubber boots, waterproof jacket and helmet. We are alsothe only company to provide protective overpants, face masks and electric headlamps (leaving your hands free).
We offer an extensive Museum inside the mine. Tour to the mines includes a brief visit to the refining plants and to the Mirador, a spectacular viewpoint from the Cerro Rico of Potosi­ and one of the Kari Kari lakes. Private transport is provided to and from the market and the mine. You do not have to walk or catch public transport.
Note:
As sundays are holidays the mine could be closed.
VITAL STATS
Category: Tour Adventure / Aventura
Fitness Required: Moderate/Moderado
Availability: Daily/Diario
Duration: 0.5 days
Departs on: Potosi
Arrives to: Potosi
Visits:
Mercado de Mineros
Mirador Cerro Chico
Detonacion de Dinamita
Museo de la Mina
Mina Grito de Piedra
Location: Potosi
Begin: 09:00 am
Finish: 13:30 pm

IMPORTANT INFORMATION
What to Bring
Camera
Water
Waterproof Clothing
Clothes:
….. Thermal shirt
….. Rainproof/windproof jacket
….. Long pants
Provisions:
….. Chocolate or your favorite riding treat
Odds and ends:
….. Bandana
The Price Includes
English Speaking Guide
All Entry Fees
All Transportation
Mining Equipment:
….. Rubber Boots
….. Helmet
….. Waterproof Jacket
….. Protective Overpants
….. Electric Head-lamp
The Price do NOT Includes
Food
Water
CANCELLATION POLICY
We understand that sometimes plans fall through. We do not charge a change or cancel fee. However, this property (Hostal La Casona ) imposes the following penalty to its customers that we are required to pass on: Cancellations or changes made 24 hours before your arrival date-time are subject to a total tour fare & Tax penalty. The property makes no refunds for no shows or early checkouts.

Labour Day
2013-04-21
International Day of Workers (also known as May Day) is a celebration of the international labour movement. May 1 is a national holiday in more than 80 countries and celebrated unofficially in many other countries....
More Info

Cochabamba International Fair
2013-04-21
At last day of April takes place in Cochabamba, the internacional fair, where is possible to buy from handicrafts to cars....
More Info

Teather International Festival in Santa Cruz
2013-04-21
The international festival of teather in Santa Cruz is a fantastic oportunity to enjoy actoral performances. Very reccommendable....
More Info